---
500 YEARS OF HISTORY
Puebla City was founded in 1531 and soon became the main route between Mexico City and Veracruz, the port on the Caribbean coast and the connection to Spain.
5000 HISTORICAL BUILDINGS
The Historic Area of Puebla is an area of almost 7 square kilometers consisting of over 5000 buildings that were considered monuments with historical value.
UNESCO WORLD HERITAGE
The Historic Monuments Zone of Puebla is considered the origin of this well-preserved colonial city and was declared a World Heritage Site by UNESCO in 1987.
---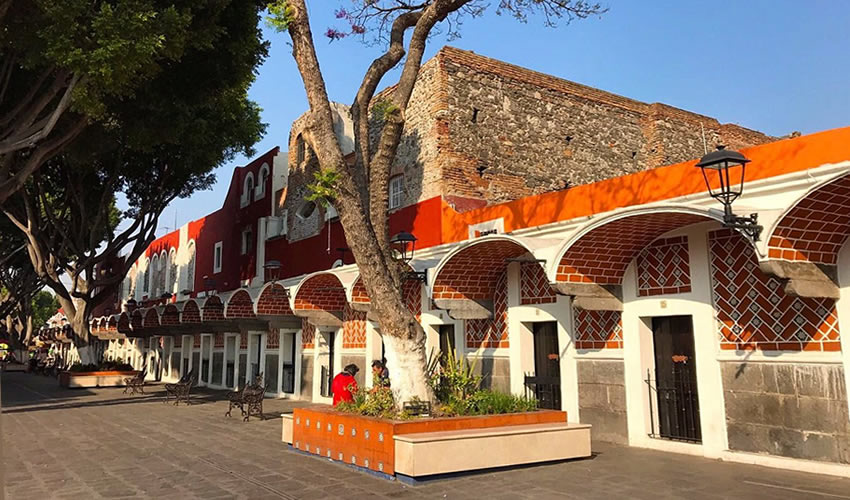 It's no secret how cool Puebla is and the best way to get to know a city is through its picturesque neighborhoods. In these neighborhoods, you will find a lot of local history, gastronomy, colors, traditions, and much more. So pack everything to go on a tour to the most emblematic neighborhoods, alleys, and streets of Puebla.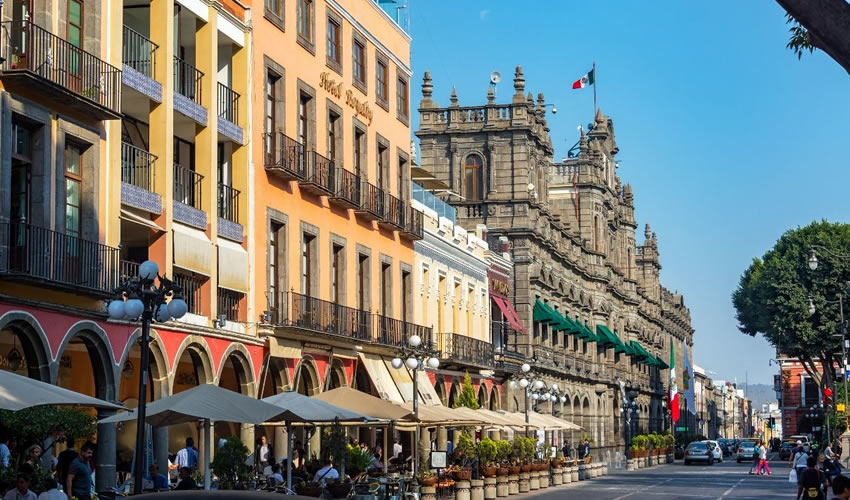 The Historic Monuments Zone of Puebla is considered the origin of Puebla. The Historic Monuments Zone retains a lot of colonial buildings. Puebla has preserved its great religious structures such as the 16th–the 17th-century cathedral and fine buildings like the old archbishop's palace, as well as a host of houses with walls covered in tiles.
1-DAY EXCURSIONS FROM PUEBLA
---
Pre-Columbian era
The area where the city is located nowadays was not inhabited in the Pre-Columbian era, except in the 15th century, when this valley was set aside for use for the so-called "flower wars", where captured soldiers were used as sacrifice victims.
The legend of the foundation
According to legend, the bishop saw in his dream a valley with woods and meadows crossed by a clear river and dotted with fresh-water springs on fertile land. Supposedly, he saw a group of angels descend from heaven and trace out the city.
---
The Cholula archaeological zone is situated 6.4 kilometers west of the city of Puebla. The Great Pyramid of Cholula is a huge complex. This adobe brick pyramid stands 55 meters above the surrounding plain. The Great Pyramid was one of the key religious and mythical centers of ancient Mexico. Over a period of a thousand years prior to the Spanish Conquest, consecutive construction phases gradually built up the bulk of the pyramid until it became the largest in Mexico by volume. Today, this immense pyramid is the largest pyramid structure by volume in the world.
READ MORE ABOUT PUEBLA
PUEBLA ON GOOGLE MAPS
---